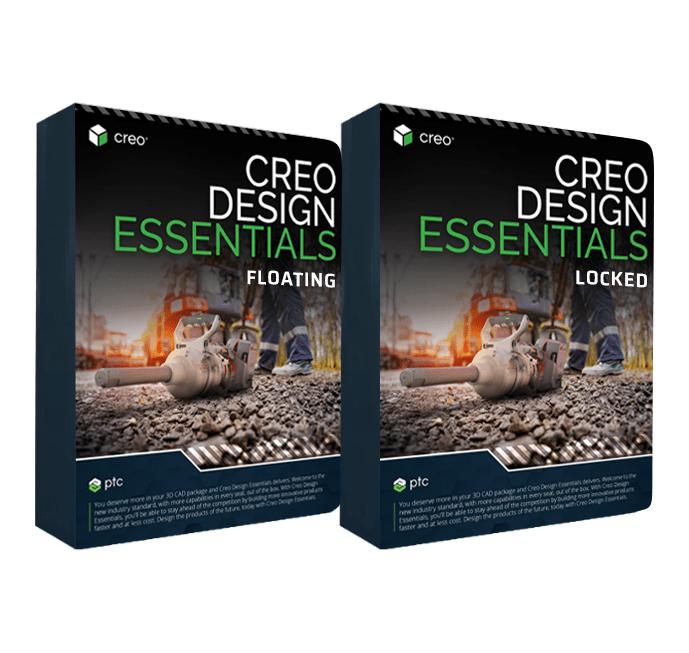 Creo Essentials
VAT excluded

Licenses are centralized on a single server and users use them concurrently as needed from any number of workstations. You can therefore have more workstations with software installed than licenses and optimize the use of licenses based on who needs them at any given time.
PTC Creo is 3D CAD software that lets you make higher quality products more quickly.
An easy-to-learn solution, Creo lets you move smoothly from the initial stages of 3D design and drawing to manufacturing and beyond. Powerful and reliable features can be combined with new technologies, such as generative design and augmented reality.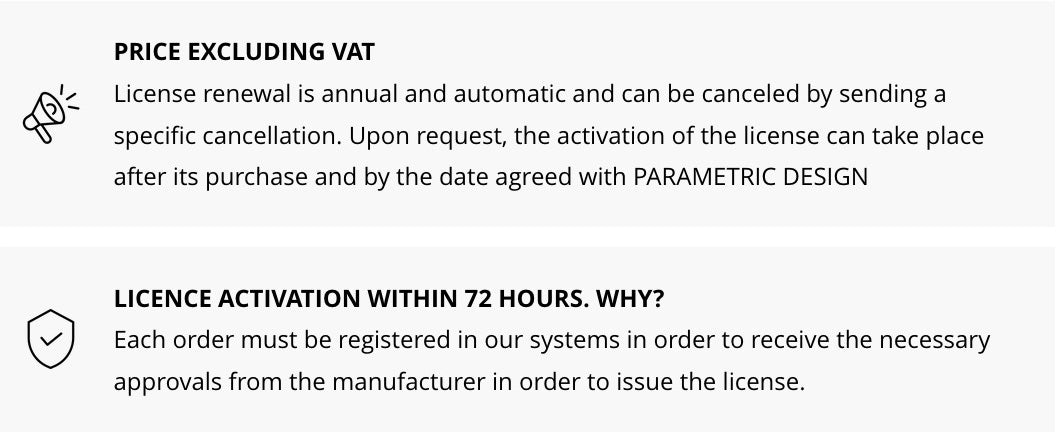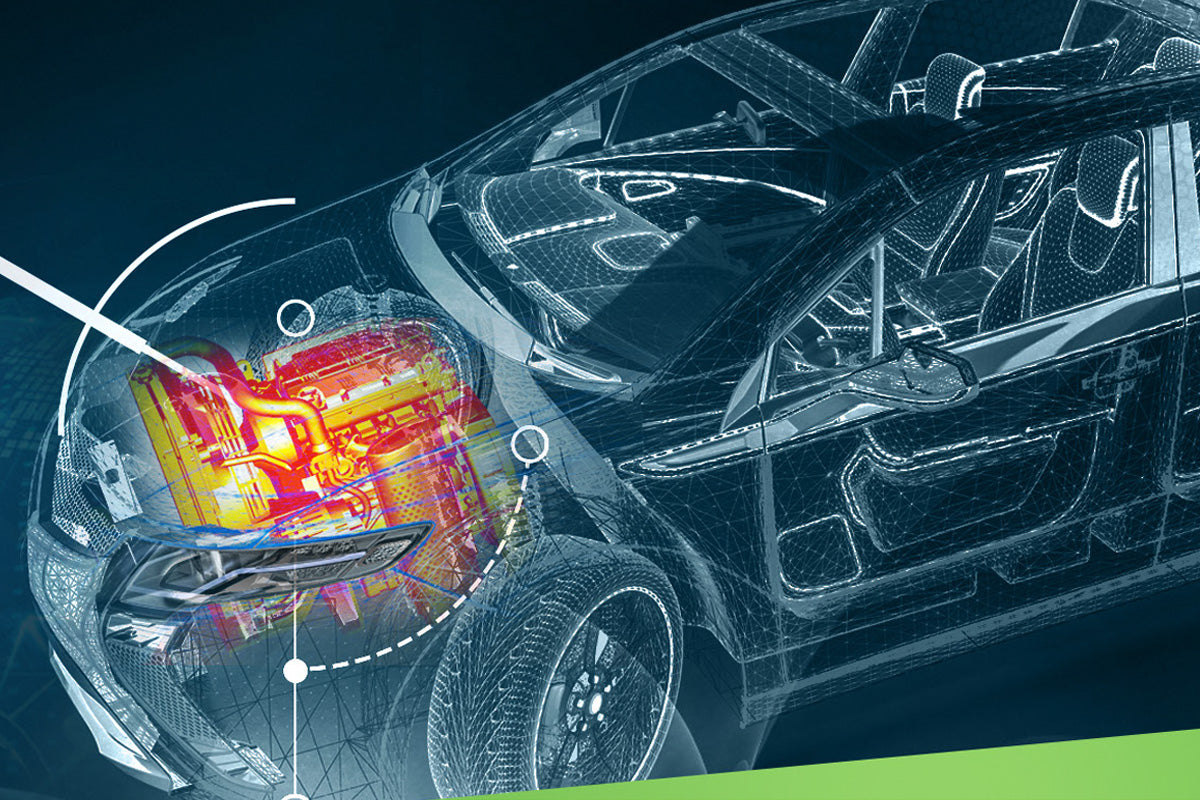 Creo Essentials
PTC CREO: an ever-quicker and more powerful 3D CAD. 
Creo is the new industry standard with more out-of-the-box features in any workspace. Thanks to Creo Design, you'll keep your edge over your competition by creating more innovative products at a faster pace and for a lower cost.
Creo Essentials
Watch our videos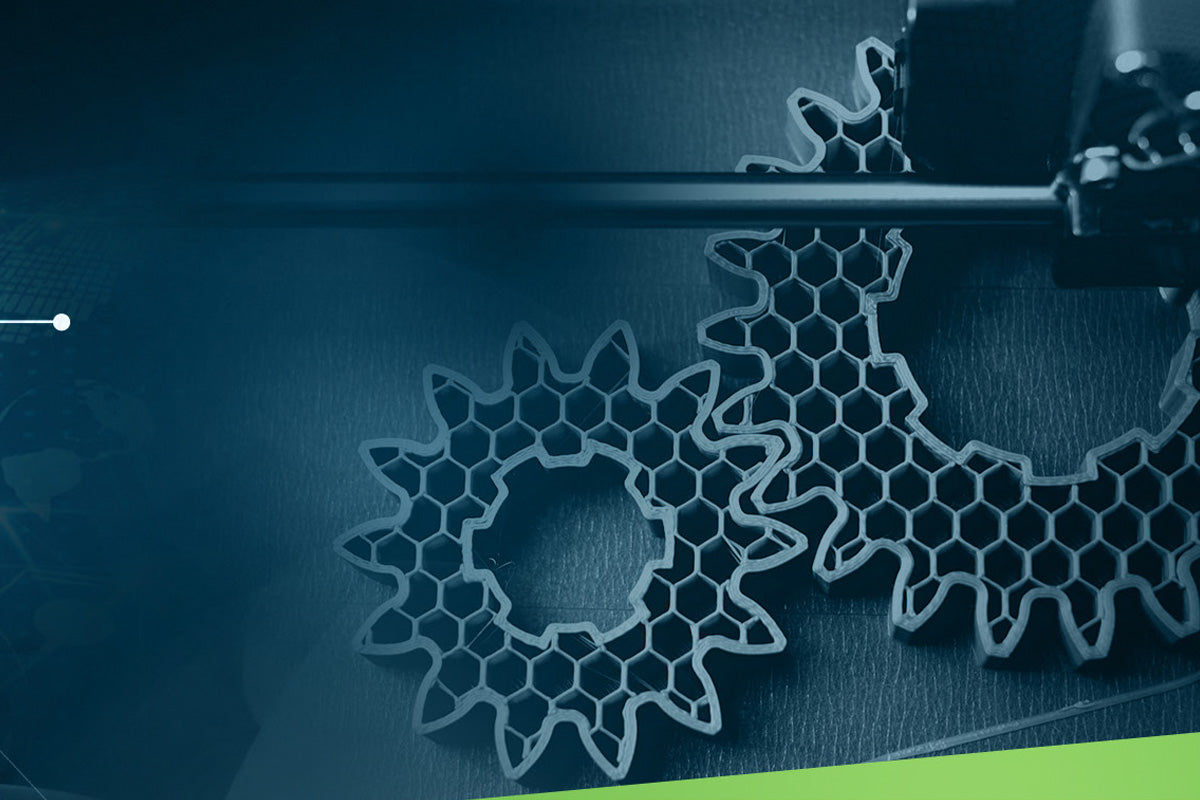 Creo Essentials
The highly proven features of this 3D CAD: 
- 3D part and assembly design
- Automatic 2D drawing generation
- Parametric and freestyle surface generation
- Assembly performance and management
- Sheet metal design
- Mechanism design
- Plastic part design
- Direct modeling (flexible modeling)
- Additive Manufacturing
- Augmented reality
Creo Design Essentials
The features included with the "Creo Design Essentials" licence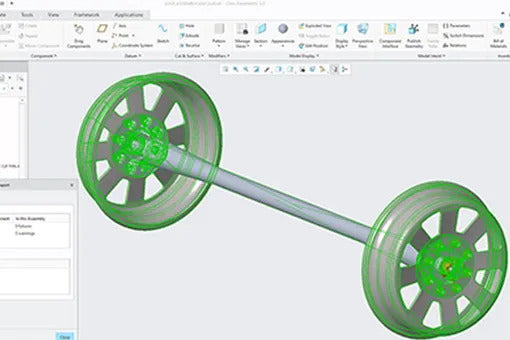 Multi-CAD collaboration
Seamlessly integrate and use SolidWorks and Autodesk Inventor data
Piping and cabling design
Create and optimise layouts according to their cost, manufacturability and serviceability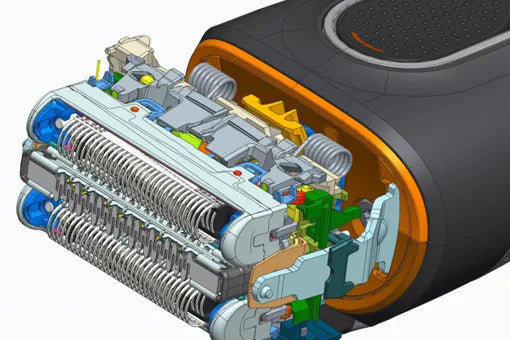 Rendering
(Luxion KeyShot-based)
Generate photorealistic images for design reviews, marketing collateral and product packaging
Design exploration
Quickly create and explore modelling concepts and alternatives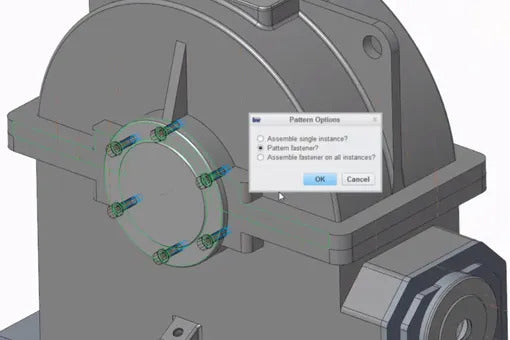 Fastener design
Automate the fastener geometry creation process and hardware assembly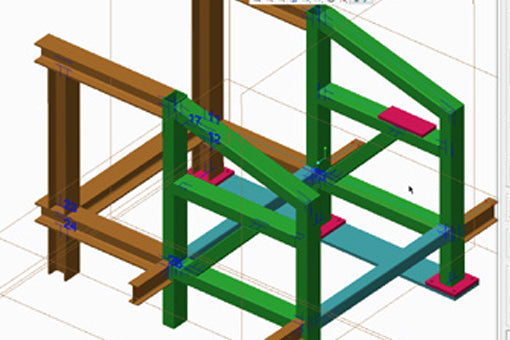 Advanced structural design
Speed up the design process and improve the accuracy of assembly structures
Legacy data migration
Support legacy data migration and CAD consolidation initiatives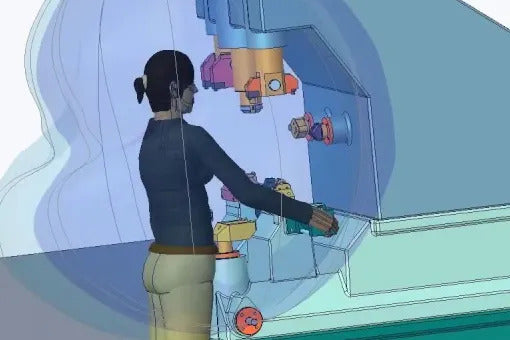 Human factors design
Validate and optimise human-computer interaction products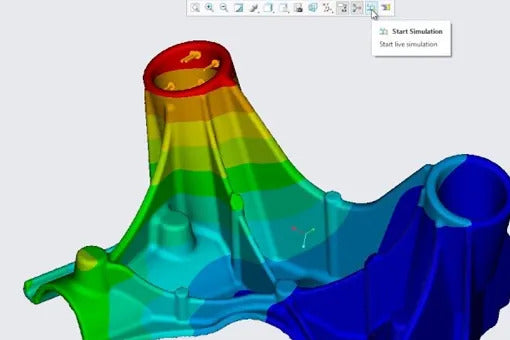 Basic simulation functionality
Improve your design by means of simulation and analytics
Why Choose Creo Design Essentials?

STANDARD ELEARNING LIBRARY
Don't waste time searching for answers. Over 140 hours of
training are at your fingertips.

EXTENDED LICENCE BORROWING
Working remotely just got easier. Borrow floating licences for up to 180 days; 150 days more than perpetual licences.


HOME-USE LICENCE
Leave your laptop at work. Every package now includes a Creo Design Essentials home-use licence.

PERFORMANCE ADVISOR
Creo Performance Advisor provides a dashboard for your entire Creo installation, so you can understand and optimise the performance of your entire Creo environment.